Totem Surf School
The Caribbean coast is known for having a rasta-mentality, but it also has a strong native culture. The air is hot all year round, the water warm, and the best time for waves is January to April. All the beaches are popular with the locals on the weekends.
Come in Puerto Viejo and learn to surf with us!
You will have a great time!!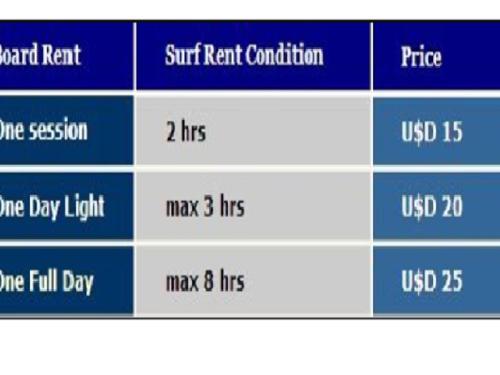 We are located at the best surf spot in Puerto Viejo (The Beach Break).
Our centre is fully equipped with various models of Banzaii,Premiere, and RRD surfboards, available to rent to surfers of all levels.
This is not just a lesson: it is the first step in surfing.
Learn to surf in the warm tropical waters of Costa Rica with the help of our friendly and experienced staff. You will learn the basics of paddling, standing, and turning, as well as wave selection and other fundamental skills. We have to warn you though: Surfing is addictive!
Our lesson begins on the beach with some theory and practicing the right movements and the position you have to use on the board. Then we go into the water and start surfing!
Surf lessons are $60 for a 2 hour lesson per person.
New, high quality surfboards are included with instruction for use only during the lesson. Lessons are generally on longboards for beginner surfers, and we do have some foam boards for younger surfers.